Maytag 27-1/4" Wide, 4.7 cu. ft. Top Load Washer with Agitator, 5 Year Mfg. Warranty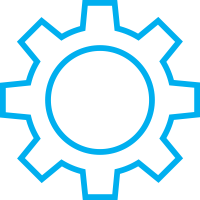 +1
More

Maytag
Washer
Model MVW6230RHW


White
Explain This.
Message/data charges may apply. Use is consent to response contact via SMS. Text STOP to stop.

Built with commercial quality parts, this Maytag washing machine is ready to roll for years to come. It's backed by a 5 year manufacturer's warranty on parts and labor for residential use.

Get the heavy duty washing machine that delivers the Most Powerful Cleaning in its class driven by the Heavy Duty cycle with Extra Power button. The Extra Power button boosts stain fighting on any wash cycle, including the Quick Wash cycle.

The Extra Power button: Some stains dissolve best in hot water. Others in cold. With the push of a button, Maytag fights both in a single load. The Extra Power button boosts stain-fighting performance on any wash cycle with a dual-temperature wash.

Smart capable appliance: Stay in control and manage laundry from anywhere with optional smart features. Use the Maytag™ app to remotely start or stop your appliance, get end of cycle notifications and troubleshoot select issues. (Appliance must be set to remote enable. WiFi, App & Connected Subscription required. Features subject to change. Details & privacy info at maytag.com/connect.)

Deep Fill option: For more water when you want it, select the Deep Fill option to fill the wash basket with your choice of deeper water levels. The extra water works with robust wash action to effectively break down and rinse away everyday tough messes.

Quick Wash cycle: The Quick Wash cycle cleans small, lightly soiled loads in 30 minutes with extra high spin speeds, pairing nicely with the Quick Dry cycle on matching Maytag® dryers to get your clothes ready in no time. (Based on a 3-lb load.).

Slow-close glass lid: The slow-close glass lid offers a clear view of laundry and quiet, precision closing.

Advanced Vibration Control™: The powerful shock absorbers and springs of Advanced Vibration Control™ reduce vibration to help keep disruptive noise to a minimum, load after load.

Power™ agitator: The Power™ agitator tackles any load size with both efficient and concentrated cleaning to fight stubborn stains and robust wash action to help break up messes.

American Pride: Maytag takes pride in building strong, reliable appliances for your home. These washers are proudly assembled by hard-working employees in Clyde, Ohio.