Sharp SuperSteam+ Built In 24" Wall Oven, Wi-Fi with IoT, 120 Volt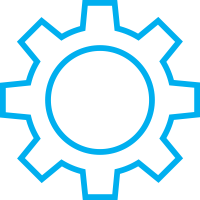 +2
More

Sharp
Wall Oven
Model SSC2489DS


Stainless
Explain This.
Message/data charges may apply. Use is consent to response contact via SMS. Text STOP to stop.

Sharp's SSC2489DS SuperSteam+ oven is three ovens in one: A convection oven, steam oven, and superheated steam oven that can brown with steam up to 485° F. Wi-Fi capability allows advanced control via the Sharp smart phone app. This model includes the all new Steam Bake and Water Bath settings for even more creative cooking capability! This 24" face width unit can be installed in a wall or oven cabinet, under the counter, or in a kitchen island with no additional trim kit required. No wet wall, water inlet, or drain is required for installation. And this unit operates from a normal 120v household outlet, so no specialty wiring is required, either.

Perfection at Your Fingertips: The Sharp SuperSteam+™ Built-in Oven is a hybrid convection oven that uses heat and water to cook. It has 5 high-performance cooking modes including Steam, Steam Bake, Convection Bake, Super Steam Grill, and Super Steam Roast. The combination of superheated steam and conventional, radiant heat in cooking modes means that your food will be crispy and browned on the outside, moist and delicious on the inside.

harp SuperSteam+™ App: Enjoy the extended features of your Sharp SuperSteam+™ Built-in Oven! Connect to your home network to enable remote control operation of common features, like preheating and receive push notifications to your mobile phone. Use the app to access 43 additional recipes found with step-by-step instructions on how to prepare and cook in your SuperSteam+™ Built-In Wall Oven!

Take the Guesswork Out of Cooking: Sharp's steam oven's benefits go beyond versatile cooking options. The oven's interface gives you expert guidance to make mindful and delicious meals you will love.

The Smart Cook feature offers built-in recipes and pre-set cook options that take the guesswork out of cooking while the Manual settings put you in control of the oven.


| | |
| --- | --- |
| | Hidden Bake Element - The heating element is located beneath the oven floor, where it is protected from spills, drips, and impacts that could result in costly damage. This leaves the bottom of the oven clean and smooth, better looking, and easier to clean. |