KitchenAid Smart Oven+ 30" Combination Wall Oven with Powered Attachments and PrintShield™ Finish - Stainless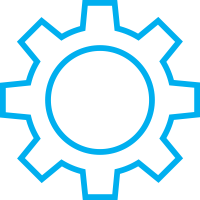 KitchenAid
Wall Oven
Model KOCE900HSS


Stainless
Sign in And Enter Zip In Cart To See Price
Why?
Message/data charges may apply. Use is consent to response contact via SMS. Text STOP to stop.

This combination wall oven includes a microwave with 1600-watt convection element to provide a secondary option for convection cooking, ideal for baking macaroons or tortes while you use the lower oven to prepare the entree. And the included CrispWave SpeedCook Technology and Crisper Pan for the microwave oven enables grilling, frying and convection cooking -- in the microwave. The specially designed crisper pan lets you brown, crisp, and even pan-fry bacon and eggs, expanding the boundaries of what you thought possible from microwave cooking.

Open up new culinary possibilities. KitchenAid introduces the first single wall oven that comes with interchangeable attachments in the tradition of the iconic KitchenAid Stand Mixer to enable grilling, stone cooking and steaming. It supports a full complement of smart capabilities as well as baking, broiling and Even-Heat True Convection, and maintains its own beauty with a fingerprint-resistant PrintShield finish.

Smart Oven+ Mobile App Connectivity gives you control of your oven in or out of the kitchen. Use our mobile app to remotely monitor and control the oven, suggest when it's time to tend the food, or enter your own cooking instructions and save them for next time. You can control your oven with simple voice commands through your Google Assistant or an Alexa-enabled device, or integrate your Nest Learning Thermostat with the mobile app to be alerted if your oven is left on while you're away. Download the Yummly app and search "KitchenAid" to find 90 attachment-ready recipes that will open up even more possibilities for you to create.

The Recipe Guide mode for Powered Attachments helps you get started by giving you a step-by-step tutorial to prepare introductory recipes using each attachment. This mode makes it easy to unlock the system's full potential and expand your culinary horizons.

The Cook's Assistant Option helps you explore the abilities of the oven's attachments, convection baking and sensor cooking by programming them automatically. Simply select "Auto" on the display, then select the food and desired level of cooking. The assistant suggests an optimum time and temperature for best results, then lets you use that recommendation or adjust it.


| | |
| --- | --- |
| | Hidden Bake Element - The heating element is located beneath the oven floor, where it is protected from spills, drips, and impacts that could result in costly damage. This leaves the bottom of the oven clean and smooth, better looking, and easier to clean. |
| | |
| --- | --- |
| | +Baking Stone Powered Attachment - Connect, register or call KitchenAid to get your baking stone by mail at no additional cost. It stone-bakes a large 14" pizza, seared kabobs or crab cakes right in your oven. The attachment fits interchangeably onto the base pan and heating element and connects to a powered hub in your oven to preheat in half the time of a non-integrated stone and alert you when preheating is complete. Easy-clean, dishwasher safe. |
| | |
| --- | --- |
| | +Grill Powered Attachment - Allows true grilling year-round. It minimizes smoke and eliminates the flares common on outdoor grills, and its advanced design heats evenly from edge to edge. The grill fits interchangeably onto the base pan and heating element and connects to a powered hub in the oven, allowing you to control cooking manually or select modes that helpfully suggest when to turn chops or remove scallops. Easy-clean, dishwasher safe. The base pan, heating element and grill are shipped with the oven. |
| | |
| --- | --- |
| | +Steamer Powered Attachment - Connect, register or call KitchenAid to get your steamer by mail at no additional cost. It fits interchangeably onto the base pan and heating element and connects to a powered hub in your oven, enabling control through the oven's display so you can precisely steam-cook vegetables, entrees or even a complete dinner for four of salmon, potatoes and asparagus. The attachment can also be used with the Steam Assist mode to create a humid cooking environment ideal for baked goods, breads and roasts. Easy-clean, dishwasher safe. |
| | |
| --- | --- |
| | Smart Oven+ Powered Attachments - KitchenAid offers you the first-ever collection of oven-powered grill, baking stone and steamer attachments. Each fits interchangeably into a provided heating element and base pan that connect onto the back of the oven cavity. You control the cooking process through the oven's controls or a mobile app to take on classic recipes and new culinary challenges. The base pan, heating element and grill are shipped with the oven. Connect, call KitchenAid, or register to get baking stone and steamer by mail at no additional cost. |
| | |
| --- | --- |
| | ADA Compliant - Certified at the time of manufacture to comply with federal guidelines for use and accessibility for users with disabilities. |
| | |
| --- | --- |
| | Fingerprint Resistant Finish - A special coating over the stainless steel resists fingerprints and smudges. Maintenance is easier than traditional stainless steel finishes, and the surface wipes clean with just a dry cloth. Day-to-day cleaning doesn't require any chemicals or special cleaners. Keep your kitchen looking clean and new with less effort! |