GE 30" Double Electric Wall Oven with Wi-Fi and Convection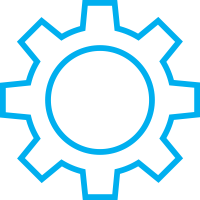 +7
More

GE Appliances
Wall Oven
Model JTD5000SNSS


Stainless
Explain This.
Message/data charges may apply. Use is consent to response contact via SMS. Text STOP to stop.

This brand new wall oven by GE is jam packed with upgraded features, and brings the very best in cooking performance and convenience to your home. This model has GE's self clean capable oven racks, so you can say goodbye to scrubbing and leave them in when you run the self clean cycle! This feature has finally finally made its debut in GE's base line wall ovens, and is no longer an expensive Profile series only option.

There is also GE's Wi-Fi Connect capability built in to this oven which allows you to take advantage of smart features like in home assistant integration. It works with Amazon Alexa, Nest, Google Assistant, and more. You can also use the scan-to-cook feature to prepare your favorite packaged foods simply by scanning the bar code on the package with your smart phone, and let the oven do the rest!

The 5000 series wall oven also includes a temperature probe in the upper oven, and also convection capability in the upper oven. The convection mechanism is true European style convection with a third heating element placed behind the convection fan, for superior results compared to traditional convection models.

Another upgraded feature is the inclusion of a roll-out oven rack, which is also self clean capable. The roll out rack glides out smoothly to easily handle heavy items, allowing you to extend the rack before loading or unloading for ease of access.

This model also incorporates GE's hidden backlit controls, which appear when illuminated and are concealed when the oven is off, which gives it an ultra modern, minimalist look when not in use.


| | |
| --- | --- |
| | Hidden Bake Element - The heating element is located beneath the oven floor, where it is protected from spills, drips, and impacts that could result in costly damage. This leaves the bottom of the oven clean and smooth, better looking, and easier to clean. |