Maytag 15" Undercounter Trash Compactor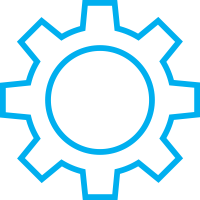 This model is currently unavailable for order. It may have been discontinued by the manufacturer, replaced by a different model, or is back ordered with no projected arrival date. This information is provided for reference purposes only.

This is something We can get behind. Maytag's MTUC7500AFM trash compactor is exactly what it says on the box -- a machine that compacts your trash. This is the very essence of what an appliance is. The definition, in fact: A machine that designed to perform a singular function in the home. There should be nothing more to be said, yet somehow appliance makers seem to have lost sight of this lately.

So this thing. It doesn't have six thousand modes, it doesn't have a coffee pod machine duct taped to the front, it doesn't come with a remote, it doesn't require batteries, and it doesn't have a trick showcase door. There is no touch screen. There is no Bluetooth connectivity. This machine does not connect to your Wi-Fi, it doesn't have apps, it doesn't talk to your smart phone, and it doesn't do social media.

It just compacts your trash. If that's what you need, buy it. If it isn't, don't.

Everything should be this simple.