Summit 20" Wide MOMCUBE All Freezer with Top Lock, Copper Handle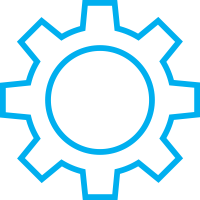 Summit
Specialty Refrigeration
Model ALFZ36LMCTBC


White
Explain This.

Summit Appliance offers a quality selection of MOMCUBE™ all-freezers designed for reliable long-term storage of breast milk in residential settings, with advanced features for user convenience.

The ALFZ36LMCTBC is a MOMCUBE™ all-freezer with a flexible design that can be built-in under counters or used freestanding. Sized just under 20" wide, it's perfect for homes, offices, and other settings in need of extra storage space for nursing mothers. The door is 3" thick for efficient insulation. A factory-installed keyed lock located toward the top provides convenient security as needed. This unit comes with a right angle cord to allow for easier placement without added depth. A digital thermostat, located in the kickplate, makes for easy temperature management with a readout in Fahrenheit or Celsius.

The ALFZ36LMCTBC includes a factory-installed towel bar style handle made from pure copper. Through its natural antimicrobial properties, copper will kill microbes, including viruses, in a shorter timeframe than most other metal surfaces allowing for a safer, cleaner user experience.

Inside, the ALFZ36LMCTBC features an all-white interior for easy cleaning and viewing of contents. Static manual defrost operation provides efficient cooling inside the 2.68 cu.ft. interior. Three adjustable wire shelves afford optimal storage options for mothers storing ice packs, milk, or similar nursing-related items. Three removable door racks accommodate additional storage as needed. The user-set high and low temperature alarms provide added security should the temperature go beyond the setpoint, while the open door alarm sounds if the door is ajar over one minute for added peace-of-mind. These alarms can be disabled depending on your needs.

With its convenient size and user-friendly features, the ALFZ36LMCTBC is the perfect solution for nursing mothers seeking dependable long-term breast milk storage in the home.


| | |
| --- | --- |
| | Reduced Height for ADA Countertops - This model has a shorter overall height than normal to fit beneath reduced height ADA countertops. Note that this model is not for standard coutnertop height applications. |
| | |
| --- | --- |
| | NEMA 5-15 120v, 15a Outlet Required (Normal Household Outlet) |
| | |
| --- | --- |
| | ADA Compliant - Certified at the time of manufacture to comply with federal guidelines for use and accessibility for users with disabilities. |