Avanti 30" Complete Compact Kitchen Unit with Refrigerator, Stovetop, Sink, Storage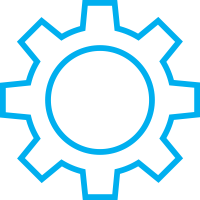 Avanti
Specialty Refrigeration
Model CK3016


White
Explain This.

Avani's unique CK3016 is truly a complete kitchen in an astonishingly compact footprint. Did you ever have one of those pretend kitchen playsets as a kid? This is just like that, only it's real. Perfect for trailers, campers, cabins, efficiencies, and dorms, and more, this single unit includes a sink, a two electric coil burner stove top, a 2.2. cu. ft. compact refrigerator, pull out storage drawer, and vertical side storage compartment. It can run from a single 120v household outlet (dedicated circuit very strongly recommended!) so it's easy to use anywhere there's electricity available.

Additional specifications:

Two electric heating elements, 500 and 900 watts, with coil burners.

Integrated stainless steel sink with chrome faucet.

Separate storage area with door, and pull out silverware drawer.

Stainless steel countertop surface and backsplash.


| | |
| --- | --- |
| | Energy Star Qualified - Meets federal Energy Star energy consumption guidelines at the time of manufacture. Energy Star means the lowest energy consumption and lower operating costs and utility bills! Plus, purchasing an Energy Star appliance may qualify you for a government rebate. Click here to learn more. |