LG Styler Smart Clothing Refresher, Free Standing, Mirror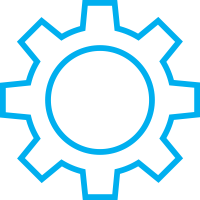 +1
More

LG
Specialty Laundry
Model S3MFBN


Silver
Rebates Available
Call For Price
(302) 304-1010
Why?
Message/data charges may apply. Use is consent to response contact via SMS. Text STOP to stop.

This item is appears on the following rebate programs:

LG Make Your Home Sparkle (December)

LG ThinQ Warranty Extension
This model qualifies for one or more package rebates if purchased in addition to other models. See rebate form(s) for details.
The LG Styler is your laundry companion. This model is an all in one free standing clothing steamer, refresher, dewrinkler, deodorizer, and sanitizer. It's also a home based dry cleaning alternative for a wide variety of garments and fabric types. Sized to fit easily into your laundry room or closet, the Styler requires no plumbing whatsoever, and only a single household electrical outlet.

This all new model includes Wi-Fi capability with SmartThinQ technology, for easy smart phone based control and alerts. For instance, get a message on your phone when a cycle is complete. Or, even let Alexa or your Google Assistant tell you!

The Styler is tested and approved. It's certified by the Asthma and Allergy Foundation of America, which means it's been scientifically proven to be better suited for the 1 out of 5 Americans with asthma or allergies. The steam capability can reduce bacteria and fungi potentially found on your clothing by over 99%.

In between washings, refresh! You can reduce odors with the gentle power of steam even on delicate garments without washing. It can also sanitize and remove allergens. You can sanitize odd shaped items like children's stuffed toys, hats, or even shoes as well. The drying cycle allows you to gently dry delicates with low heat, perfect for items that are "air dry" only but considerably faster than a drying rack. The built in pants compartment on the door will help restore the crease in pants and reduce wrinkles -- and with no ironing!


Explore the LG Styler's benefits and features.

Play Video
Meet the LG Styler.

Play Video