Summit 20" Gas Range with Battery Ignition, Propane/LP Fuel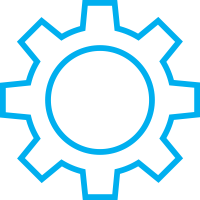 Summit
Range
Model WLM110P


White
Explain This.
Message/data charges may apply. Use is consent to response contact via SMS. Text STOP to stop.

Summit Appliance offers a wide selection of American-made household ranges built to last in space-challenged kitchens, including off-grid settings with non-traditional power needs.

Sized at just 20" wide, the WLM110P is a complete LP gas range with four open 9000 BTU burners, a 2.46 cu.ft. oven, and lower drop-down broiler compartment. It utilizes battery start ignition, ideal for rural areas or other homes not using electricity to power appliances. This item is preset for propane/LP gas connections. For the same item designed for use with natural gas, see the WNM110P.

With a classic white exterior, the WLM110P matches any kitchen style. It is sized with a convenient 24" depth, ideal for L-shaped or galley kitchens where every inch counts. The recessed door design helps to protect adjacent cabinetry. Upfront push-to-turn knobs ensure easy, safer cooking, preventing users from reaching over hot burners to adjust the heating. Inside, the porcelain oven includes two adjustable racks to accommodate a variety of sizes.

Made in the USA, Summit's slim-fitting ranges offer lasting durability in the prefect fit.