GE Profile 30" Advantium Built In Oven/Microwave Combination, 120v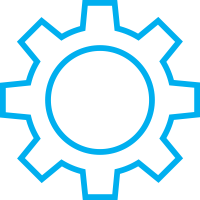 GE Profile
Microwave
Model PSB9120SFSS


Stainless
Explain This.
Message/data charges may apply. Use is consent to response contact via SMS. Text STOP to stop.

GE's Advantium series built in ovens are an innovative combination of a microwave and wall oven. Advantium technology incorporates three cooking technologies: Microwaving, thermal cooking with convection, and direct halogen heating. This combination provides the ability to reheat, defrost, bake, broil, grill, roast, and everything in between, all in the same appliance!

This model features a 1.7 cubic foot capacity with 30" wide face that is the same width as GE 30" wall ovens and can be built in above a wall oven or by itself.

GE's Speedcook mode combines cooking methods to microwave and thermally cook at the same time, offering faster results with less effort. You can enjoy oven quality results at two to four times faster than a conventional oven. Over 175 programmed menu selections are built in to this oven, allowing you to effortlessly cook a wide variety of foods. You can save and store 30 of your own cooking programs for later use, too.

This model is the 120 volt variant and is suitable for use where a 15 amp, 120 volt circuit is available. The 120 volt version of this product is easier to install, but has less cooking power than the 240 volt version. Please verify your available electrical supply before ordering.