Osaki JP Premium 4S Japan Massage Chair, Black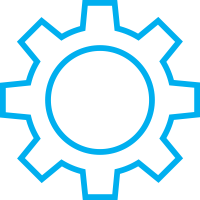 +8
More

Osaki
Massage Chair
Model JAPAN-4S-BK


Black
Call For Price
Why?
Message/data charges may apply. Use is consent to response contact via SMS. Text STOP to stop.

The Osaki Pro has taken the art of massage to new heights, implementing 4D technology along with other incredible new and innovative features. The Osaki Pro 4S chair is a product of Japan and is Osaki's marquis product in the massage chair line up. Come and experience the Osaki difference!

The advanced 2 ball massage head system moves on a vertical, horizontal and front and back plain. Before the start of every massage, the chair will accurately map the users back, analyzing the contours of back muscles and spine. This will ensure a more consistent massage pressure throughout the session, so that no area of back is neglected.

Osaki has taken it a step forward, by adding a 4th dimension to its massage technology. Collaborating with professional massage therapists throughout Japan, Osaki has added speed variation to each style of massage. Much like the time test traditions of Japanese massage, the hands of the masseuse would slow down, accelerate or even pause to hold in particular areas. The Osaki Pro JP-4S is the most life like massage chair Osaki has to

With the full body air massage, Osaki has re-engineered their air massage technology, reducing the total airbags but increasing the surface area coverage. This reduces the stress on the air pump and valves, ultimately extending the longevity and dependability of this component.

The backrest has two infrared heating pads, both located on the both sides of the mid-upper back region. The gentle heat complements the effectiveness of the roller head massage. Located at the bottoms of the feet, the heat application is also mild which helps loosen the muscles and tissue along the arches.

Auto Recline: The positioning of the recline and leg rest is fully automatic and can be adjusted by the using the remote. The chair can recline to a complete flatbed position.

But the signature feature of this chair is the highly advanced massage technology. The scanning system is the most accurate which translate into a very precise and effective massage. The massaging system breaks down the massage regions to 3 parts (lower, mid, and upper back). The chair will deliver a different massage style to each region. The same massage application is not the best for each area. The computer system will even map out where your shoulder blades run and run a very unique massage along the blades of the shoulder. There are variety of massage functions and programs to select from.