Whirlpool Commercial Gas Stack Washer/Dryer Unit, Coin Operated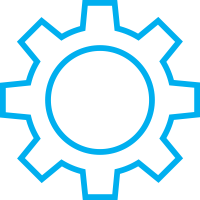 Whirlpool
Laundry
Model CGT9000GQ


White
Call For Price
Why?
Message/data charges may apply. Use is consent to response contact via SMS. Text STOP to stop.

Maximize floor productivity with the stack washer/dryer that's built to give laundry facilities the durability and performance needed to withstand the heavy traffic of commercial laundry – all within the space of a single unit. Built from heavy, galvanized steel and a porcelain-enamel top – the cabinet has been designed to increase machine longevity and handle regular usage. The powerful drive system was engineered and tested to provide more turns over the life of the washer, and provide customers with an exceptional cleaning experience. A six-point suspension with four dampers and two springs delivers automatic load balancing – keeping cycle times consistent to help optimize laundry efficiency. Owners can take advantage of the microprocessor controls with customizable vend prices and cycle options – giving them more opportunities to generate revenue. This also lets customers choose which cycle selection best fits their washing needs. Plus, the advanced dryer venting system delivers an optimal drying performance, helping laundry facilities cut utility costs and run with efficiency. The Whirlpool Commercial Laundry stack washer/dryer is coin-drop ready, Energy Star qualified, and backed by a 90-day labor, 2-year limited parts only warranty.

Factory Installed Coin Drop and Coin Box: A robust coin drop and coin box come installed from the factory. Coin drop allows flexibilty in pricing your machines for your market.

Commercial-Grade Cabinet: Built with galvanized steel, the heavy duty construction of the stack washer/dryer is designed to increase machine longevity, and handle high volumes of laundry.

Automatic Load Balancing: The automatic load balancing system consists of a six-point suspension, four dampers, and two springs. By sensing and automatically balancing a load, machines are able to work effectively and end on time, creating optimized cleaning cycles and constant turns.

Microprocessor Controls: Controls offer owners the ability to customize vend prices and washer cycle options, such as Super Cycle, ensuring optimal revenue opportunities. Controls also give customers the option to select the ideal cycle for individual wash needs.

High-Speed Extraction: Extraction speeds up to 1,000 RPMs help pull water from the load, cutting drying time and increasing turns in both machines over their lives.

Time-of-Day Pricing: Controls offer the flexibility to program different vend pricing based on the day of the week and time of day. This allows owners to take full advantage of revenue-generating opportunities for their operation.

Front-Access Panel: The front-access panel minimizes downtime by providing fast entry to the motor, transmission, and wash tub for streamlined maintenance.

Triple-Lip Seal with Garter Spring: Provides a more effective seal, reducing potential moisture contamination. Addition of garter spring enhances spring support if any deflection occurs.


| | |
| --- | --- |
| | Energy Star Qualified - Meets federal Energy Star energy consumption guidelines at the time of manufacture. Energy Star means the lowest energy consumption and lower operating costs and utility bills! Plus, purchasing an Energy Star appliance may qualify you for a government rebate. Click here to learn more. |