Summit 24" Compact Washer/Dryer Combo, Ventless, 120 Volt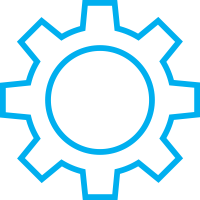 +2
More
This model is currently unavailable for order. It may have been discontinued by the manufacturer, replaced by a different model, or is back ordered with no projected arrival date. This information is provided for reference purposes only.

SUMMIT SPWD2201SS is a 24" wide washer/dryer combo designed to maximize laundry capacity in an easy fit.

This non-vented 115V washer/dryer comes in an attractive platinum finish. The stainless steel drum offers a full 2 cu.ft. capacity, enabling the unit to wash select loads of up to 15.4 lbs and dry up to 7.7 lbs. The front-loading design features a large, easy-to-open glass door and pull-out dispenser for detergent, pre-wash, and fabric softener. A combination digital and dial control panel with a large LCD readout makes it easy and intuitive to operate this unit.

12 wash programs ensure all fabrics can get the proper treatment, with specialized settings for duvets, sportswear, wool, delicates, and heavy duty loads. A "Sanitize" cycle allows the washer to use higher temperatures for smaller loads, while a "Quick" setting is ideal for washing small loads in less time. The delay, pause, and "Add Garment" functions allow more flexibility in washing. Five spin speeds vary from 400 to 1200 RPM to allow the user to select the proper setting per load. This unit offers the choice of four temperature settings and three soil levels, as well as a memory function ("My Cycle") for added convenience.

With its quality performance, large capacity, and attractive design, the SPWD2201SS brings true value and efficiency to laundry in space-challenged settings.


| | |
| --- | --- |
| | ADA Compliant - Certified at the time of manufacture to comply with federal guidelines for use and accessibility for users with disabilities. |
| | |
| --- | --- |
| | Energy Star Qualified - Meets federal Energy Star energy consumption guidelines at the time of manufacture. Energy Star means the lowest energy consumption and lower operating costs and utility bills! Plus, purchasing an Energy Star appliance may qualify you for a government rebate. Click here to learn more. |