Speed SF7 Queen Stacked Laundry Center with Electronic Controls, Electric Dryer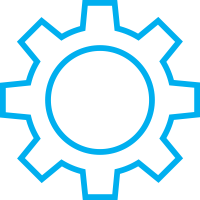 Speed Queen
Laundry
Model SF7003WE


White
Sign In And See Price In Cart
Why?
Message/data charges may apply. Use is consent to response contact via SMS. Text STOP to stop.

When square footage is at a premium, Speed Queen stacked washer/dryers offer the perfect solution. This convenient design allows double the capacity in the space of one machine while sacrificing nothing in performance and wash/dry quality. Designed for ultimate user convenience, these two-in-one space savers also conveniently locate controls for both washer and dryer in the middle of the machine for easy access and operation.
Possibly the greatest thing to happen to washing machines since the electric motor, Dynamic Balancing Technology is revolutionizing your expectations of front load washers. This groundbreaking technology uses sensing and algorithms to virtually eliminate vibration. The result is less residual moisture in your clothes, faster cycles, faster dry times and operation so silent, you'll want to check to make sure it's still running—perfect for first- or second-floor laundry rooms.
Note: Electric Speed Queen laundry centers require both a 240 volt, 30 amp outlet for the dryer portion and a 120 volt, 15 amp outlet for the washer portion. This machine cannot be run from a single outlet.
Manufacturer Published Accessory List:
Drying rack – Part No: 512082P
Directional Exhaust Kit – Part No: 528P3
Conversion Kit, Natural Gas to LP – Part No: 649P3
Installation Extension Kit – Part No: 881P3