LG 27" WashTower With Center Control, Electric Dryer, AI Fabric Sensors, ThinQ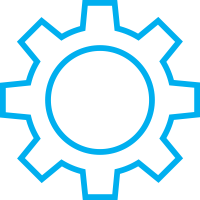 +6
More

LG
Laundry
Model WKE100HWA


White
Explain This.
Message/data charges may apply. Use is consent to response contact via SMS. Text STOP to stop.

All you want in half the space. The new LG WashTower reinvents how you do laundry with room to add a sink, table, or organized storage. This all in one unit incorporates a unitized washer and dryer in the footprint of a single machine (but double the height), but still comes in slightly shorter than a stacked front load pair -- making it easier to fit in more spaces. The perfectly positioned center controls mean no step stool is needed. You can easily access both the washer and dryer controls without having to stretch.
Built in intelligence takes out the guesswork. Forget about sorting or choosing cycles -- built in sensors use AI technology to detect fabric texture and load size, then customize wash motions and drying temperature and more for advanced fabric care.
With Smart Pairing™, the washer can tell the dryer to select a compatible drying cycle, making it the ultimate laundry hack. Activate Smart Learner in the ThinQ® app, and WashTower™ will remember your preferred settings, from wash temp to spin speed to dry level- so you don't have to.
Helps Remove Allergens: he Allergiene™ wash cycle uses the power of steam to remove common household allergens in fabrics by more than 95%. (Based on certification by the Asthma and Allergy Foundation of America (AAFA).
(ASTHMA & ALLERGY FRIENDLY Mark is a Registered Trademark of the ASTHMA AND ALLERGY FOUNDATION OF AMERICA and ALLERGY STANDARDS LTD.)
Premium Looks Designed to Last: Sleek scratch-resistant tempered glass doors are complemented by rose gold trim.
Get It All Done In Less Time: Ultra Large capacity (4.5 cu. ft. washer & 7.4 cu. ft. dryer) fits more to save time on every load.
| | |
| --- | --- |
| | Smart Pairing™ - Compatible LG washers and dryers with Smart Pairing can communicate, allowing the washer to tell the dryer to automatically select a compatible drying cycle. |
| | |
| --- | --- |
| | NEMA 10-30 240v, 30a Outlet Required (3 Prong Dryer Outlet, Option 1/2) |
| | |
| --- | --- |
| | NEMA 14-30 240v, 30a Outlet Required (4 Prong Dryer Outlet, Option 2/2) |
| | |
| --- | --- |
| | NEMA 5-15 120v, 15a Outlet Required (Normal Household Outlet) |
| | |
| --- | --- |
| | Energy Star Qualified - Meets federal Energy Star energy consumption guidelines at the time of manufacture. Energy Star means the lowest energy consumption and lower operating costs and utility bills! Plus, purchasing an Energy Star appliance may qualify you for a government rebate. Click here to learn more. |