KitchenAid 30" Commercial Style Undercabinet Range Hood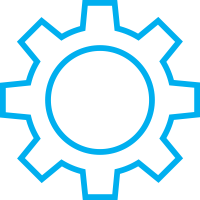 +2
More

KitchenAid
Hood
Model KVUC600KSS


Stainless Steel
Rebate Available
Call For Price
(302) 304-1010
Why?
Message/data charges may apply. Use is consent to response contact via SMS. Text STOP to stop.

This item is appears on the following rebate programs:

KitchenAid NECO Black Friday Rebate
This model qualifies for one or more package rebates if purchased in addition to other models. See rebate form(s) for details.
Equip your kitchen with a powerful 30-inch 585 CFM motor class under-cabinet range hood system designed to pair with 30-inch KitchenAid® Commercial-Style Ranges and Rangetops. A 75,000 BTU rating allows this vent hood to keep up with high-heat cooking on multiple burners. Four fan speeds let you choose the right setting for cooking adventures from simmering to searing.

585 CFM Motor Class Ventilation System: Helps capture smoke, grease and odors from the cooking surface below for everything from simmering to high temperature cooking techniques like pan searing and stir-frying so you can experiment with confidence.

Four-Speed Fan: Features low, medium, high and power boost settings, so you can choose the right fan speed for every cooking adventure, from gentle simmering to high-heat searing.

Power Boost Function: Assists high-heat cooking by activating maximum fan speed for five minutes to help quickly clear smoke and steam. This function turns on automatically if the hood's sensor detects high-heat cooking on multiple burners and can also be activated manually.

75,000 BTU Rating: Pairs with 30" KitchenAid® Commercial-Style Ranges and Rangetops oand other models with total burner outputs up to 75,000 BTU.

Automatic Turn On: Provides intuitive assistance to help keep smoke and steam from building up in the kitchen. If the hood's sensor detects high-heat cooking on multiple burners while the controls are off, it will automatically turn on the fan and set it to Power Boost.

Two LED Lights with Night Light Setting: Provide two levels of brightness, allowing you to illuminate the entire cooking surface below with natural-looking light or subtly accent the kitchen with a soft, inviting glow.

Removable Stainless Steel Baffle Filters: Help capture the grease, steam and odors for all your cooking needs. The stainless steel design adds to the hood's bold commercial-style look and the filters are removable for easy cleaning with soap and water.

Mfg. Published Accessory List (Sold Separately):
Full Width Duct Cover, 30": EXTKIT02ES