KitchenAid 36" Island Canopy Hood, 600 CFM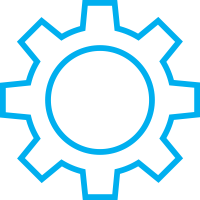 KitchenAid
Hood
Model KVIB606DSS


Stainless
Sign in And Enter Zip To See Price
Why?
Message/data charges may apply. Use is consent to response contact via SMS. Text STOP to stop.

This attractive 36" island hood by KitchenAid has professional levels of power, but a sophisticated style that will look great in your kitchen.
With 600 CFM of maximum airflow power, this hood can vent up to 65,000 BTU's worth of gas cooking output. A make up air kit is strongly recommended for use with this hood.
KitchenAid's perimeter ventilation system pulls air from the edges of the hood, narrowing airflow area and increasing speed in a manner similar to the nozzle on your vacuum cleaner. This results in superior removal of smoke, steam, and odors.
This model is equipped with an automatic speed setting, which adjusts fan speed depending on the amount of heat being produced. Concentrate on your cooking, not fiddling with your hood! Automatic power on turns the fan on when heat is sensed, as well.
Equipped with both bright LED task lights for powerful illumination of your cooking surface and warm halogen night lights for an attractive accent light.
The removable grease filters on this model are dishwasher safe. They're designed to reduce steam, grease, and odors and prevent contact with your ceilings and countertops. When it's time to clean the filters, simply throw them in your dishwasher or wash them in the sink.
Note: This model is for island installation only and is not designed to be installed against a wall. A make up air kit is strongly recommended due to the high power of this hood.