GE Kitchen Hub, Hood With Smart Touch Screen, Wi-Fi, Android Powered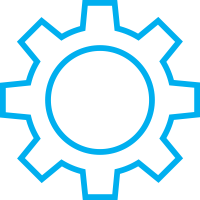 +5
More

GE Profile
Hood
Model UVH13014MWM


White
Call For Price
Why?
Message/data charges may apply. Use is consent to response contact via SMS. Text STOP to stop.

GE's Kitchen Hub is just that -- the new centerpiece of your kitchen. This innovative device is a dazzling 27" full color touch screen packed with connectivity and smart features, powered by Android, and combined with a powerful 600 CFM hood.
Taking the place of a traditional over-the-range microwave (but without the microwave function), the Kitchen Hub serves up recipes with its guided cooking function and the Flavorly™ app, entertainment with a full array of audio and video features plus streaming capability, and has the Google Assistant built in. Thanks to its Android core, you can also use it to surf the web or use any of your favorite apps from the Google Play store. It's communications powerhouse, too, with built in dual cameras that enable video chatting and picture sharing, and there's built in Wi-Fi capability.
Control your entire smart home with the U+ Connect Smart Home app. It's a platform that lets you interact with your GE appliances and other connected devices like smart lightbulbs, smart doorbells, and more.
Plus, this model is no performance slouch thanks to its powerful 600 CFM ventilation hood built right in that will keep your kitchen steam, smoke, and odor free. Brilliant LED work surface lighting is provided as well.
Please Note: This model is a hood only and does not include a microwave function.