Weber Genesis EPX-335 Smart Propane Gas Grill with Side Burner, Night Vision LED Lighting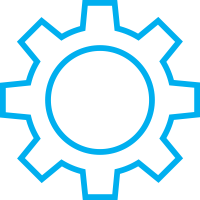 +8
More

Weber
Grill
Model 35810001
Closeout


Black
Call For Price
(302) 304-1010
Why?
Message/data charges may apply. Use is consent to response contact via SMS. Text STOP to stop.

Closeout Item - This model is being phased out by its manufacturer. Once all inventory is sold, it will no longer be available.

Introducing the GENESIS smart grill - the biggest grilling innovation in decades, that creates a full backyard culinary experience. Roast, bake, steam, or even stir-fry by replacing the cooking grate with custom-fit WEBER CRAFTED grillware, inspiring food never thought possible on the grill. And with WEBER CONNECT smart technology, you'll receive real-time food temperature alerts, so that whatever you're making turns out perfect every time.

• WEBER CRAFTED frame; expand your menu with custom grillware
• Know when to flip and serve with WEBER CONNECT smart technology
• Sear multiple steaks at once on the extra-large sear zone
Weber CRAFTED Cooking Grates Compatible: Make food never thought possible in a grill with the WEBER CRAFTED Outdoor Kitchen Collection. Sear, roast, bake, steam, and even stir -fry by simply replacing the grate with a variety of custom -fit grillware (grates and frame included; grillware and frame sold separately).

Weber CONNECT Smart Grilling Technology: WEBER CONNECT smart technology is your secret ingredient to perfectly grilled food. Get real-time food temperature alerts, reminders, and flip & serve notifications at the grill or on your phone.

Side Burner: Sauté veggies, boil corn, or heat up sauces on the side burner.

Night Vision LED Grill Lightning: NIGHT VISION LED grill lighting is motion sensor activated to illuminate the entire grilling surface and side tables when the lid is lifted, so that you're always grilling - from breakfast to a late-night dinner

Extra Large Prep and Serve Table: Prep dinner and serve apps outside, where the party is, on the extra -large prep & serve table. It fits multiple serving trays and cutting boards, so that everything is within arm's reach.

Expandable Top Cooking Grate: Expandable top cooking grate creates a large, second level of grilling capacity so that you can execute an entire meal at one time.

PureBlue Burners: Weber's propriety, high-performance PureBlu burners are designed to produce the most efficient, even flame for consistent, precise heat and reliable ignition.


| | |
| --- | --- |
| | NEMA 5-15 120v, 15a Outlet Required (Normal Household Outlet) |
| | |
| --- | --- |
| | Fuel Level Monitoring & Alerts - You'll never have to guess how much fuel is left in your tank, or even worse, run out of gas mid-cook. Check fuel level percentage from anywhere and receive low fuel notifications on your smart phone. |
| | |
| --- | --- |
| | Real-Time Food Doneness Monitoring - Select food doneness (ex. medium-rare steak) and receive an alert once it has reached the perfect temperature to serve. You can also view real-time food temperature on your phone and grill display. Never worry about over or under cooking food for friends and family again! |
| | |
| --- | --- |
| | Step-by-Step Grilling Assistance - Receive step-by-step grilling assistance on everything from grill setup to when food is ready to flip, serve, and eat. And have the confidence to experiment with new food and recipes, knowing it'll be grilled perfectly every time. |
| | |
| --- | --- |
| | Wi-Fi Connectivity - Stay connected to your grill, no matter where you are. Whether greeting guests at the door, grocery shopping, or mingling with friends, you can view cook time, food temperature, readiness countdowns, and even fuel level directly on your smart phone. |
The all new Weber Genesis gas grills for 2022.

Play Video
Discover Weber connected grilling with the Genesis II smart grill.

Play Video