LG CordZero A9 Charge Cordless Stick Vacuum with Hard Floor Nozzle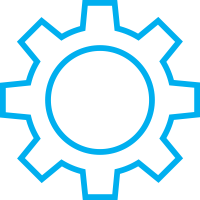 +4
More

LG
Floor Care
Model A907GMS


Grey
Explain This.
Message/data charges may apply. Use is consent to response contact via SMS. Text STOP to stop.

Take charge of your cleaning time with the LG CordZero. The LG CordZero A9 Stick Vacuum boasts strong suction and two rechargeable, detachable quick release batteries that let you clean and charge at the same time for up to 80 minutes of uninterrupted performance. The included charging stand is a charger and more. You can charge and store your vacuum anywhere, anytime without drilling holes into your wall. It's usable in wall mount mode, self-standing, or in compact mode where it can rest on the floor or tabletop.

Key interior parts are washable and reusable for easier mainenance. The filter and cyclone system can both be washed to keep your vacuum running at its best without having to find and buy annoying consumable parts.

The 5-Step filtration system removes 99.99% of dust (manufacturer claimed) by first separating out coarse dirt and then filtering fine dust. Say goodbye to dirt, dust, pet hair, dry spills, and other messes with ease thanks to the powerful suction, superior filtration, and convenient light weight of this vacuum.

The adjustable wand length makes this vacuum super versatile, too. The telescopic wand can be retracted for storage, or extended to hit hard to reach locations like the tops of curtains and blinds, stairs, and more. You can even transform this model into a hand held vacuum in a snap for cleaning couches or even your car interior!

A wide variety of attachments are provided with this model to handle an array of cleaning jobs: A power carpet nozzle, power hard floor nozzle, crevice tool, and combination tool are all included right in the box.