Summit Specialty 2 Burner Induction Cooktop, 120 Volt Version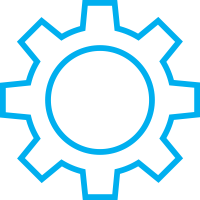 Summit
Cooktop
Model SINC2B120


Black
Explain This.
Message/data charges may apply. Use is consent to response contact via SMS. Text STOP to stop.

Enjoy the ease, speed, and safety of induction cooking with SUMMIT's SINC line of energy efficient induction cooktops.

The SINC2B120 is an FCC approved 120V 1800W induction cooktop designed for built-in installation in cutouts sized from 12 3/8 to 12 9/16" W x 19 7/8 to 20 1/16" D. It also ships with four rubber feet that allow you to use the cooktop as a freestanding unit. A three-prong cord is included.

The SINC2B120 features a genuine Schott Ceran glass surface, ensuring easy cleanup with an attractive, modern look. Touch controls are located towards the front of the cooktop to prevent users from reaching over a hot surface. The rear 1800W burner can operate at eight different power settings, while the front 1300W burner offers six power levels. Please refer to the user manual for more information about using the burners at the same time.

Designed for the highest quality cooking experience, the SINC2B120 is fully equipped for safety. Because induction technology utilizes magnetized energy that begins inside the cooking vessel, the temperature of the cooktop surface does not get nearly as hot as traditional gas or electric elements. Additional safety features include a child lock, automatic safety switch-off, and a residual heat indicator. Beveled edges blend seamlessly into the counter.

NOTE: Because induction cooking requires magnetic energy, your cookware must be made of cast iron, steel, or magnetic stainless steel. Materials that will not work include aluminum, copper, and non-magnetic stainless steel. Many of your current pots and pans may already be induction-friendly. In order to determine if your cookware will work on an induction surface, simply place a magnet (such as one hanging on your refrigerator) on the bottom of the pan. If the magnet sticks, the pan will cook.


| | |
| --- | --- |
| | Induction Cooking - Utilizes a powerful magnetic field to heat pots and pans directly, with very little wasted energy compared to traditional radiant heat. Cookware reaches temperature and responds to control changes quickly, more like a gas stovetop. The cooking surface cools quickly after the cookware is removed. Note that induction cooking works only with ferromagnetic cookware such as stainless steel, cast iron, or cookware specifically marked as induction ready. |
| | |
| --- | --- |
| | ADA Compliant - Certified at the time of manufacture to comply with federal guidelines for use and accessibility for users with disabilities. |