Summit Specialty 2 Burner Induction Cooktop, 240 Volt Version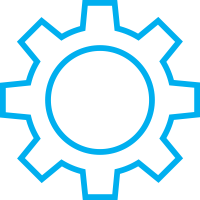 Summit
Cooktop
Model SINC2220


Black
Explain This.
Message/data charges may apply. Use is consent to response contact via SMS. Text STOP to stop.

Enjoy the ease, speed, and safety of induction cooking with SUMMIT's SINC line of energy efficient induction cooktops.

The SINC2220 is a two zone built-in cooktop featuring a genuine Ceran™ black glass surface. With 3100 watts of total power, it uses electromagnetic heat generated by your pot or pan to cook in half the time, with half the energy of conventional ranges. Eight variable touch power settings make heating precise and easy. Since the smooth surface has no holes or grates, clean-up is simple: all you need is a gentle wipe with a damp cloth.

Designed for the highest quality cooking experience, the SINC2220 is fully equipped for safety. The temperature of the surface does not get nearly as hot as traditional gas or electric elements and there are no open flames or released gas. Safety features include automatic safety switch-off and a residual heat indicator.

SUMMIT's induction cooktops bring the superior performance of upscale restaurant cooking into your own home, with energy savings and pure elegance.

NOTE: Because induction cooking requires magnetic energy, your cookware must be made of cast iron, steel, or magnetic stainless steel. Materials that will not work include aluminum, copper, and non-magnetic stainless steel. Many of your current pots and pans may already be induction-friendly. In order to determine if your cookware will work on an induction surface, simply place a magnet (such as one hanging on your refrigerator) on the bottom of the pan. If the magnet sticks, the pan will cook.


| | |
| --- | --- |
| | Induction Cooking - Utilizes a powerful magnetic field to heat pots and pans directly, with very little wasted energy compared to traditional radiant heat. Cookware reaches temperature and responds to control changes quickly, more like a gas stovetop. The cooking surface cools quickly after the cookware is removed. Note that induction cooking works only with ferromagnetic cookware such as stainless steel, cast iron, or cookware specifically marked as induction ready. |
| | |
| --- | --- |
| | ADA Compliant - Certified at the time of manufacture to comply with federal guidelines for use and accessibility for users with disabilities. |