Cafe 36" Induction Cooktop with Touch Controls and Bridge Burners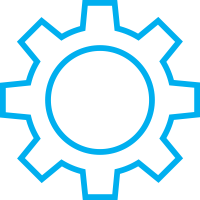 +2
More

Cafe
Cooktop
Model CHP90362TSS


Stainless Steel
Rebates Available
Call For Price
Why?
Message/data charges may apply. Use is consent to response contact via SMS. Text STOP to stop.

This item is appears on the following rebate programs:

Cafe Get The Look

Cafe Free Hestan Cue Offer
This model qualifies for one or more package rebates if purchased in addition to other models. See rebate form(s) for details.
This seamless cooktop will delight your family, your guests and, most of all, you. Four induction cooking elements cook every dish to perfection by delivering rapid, accurate heat, for the most efficient heating possible. A convenient rapid boil feature boils water 1.5x faster than other cooktops while a safe surface feature keeps you worry-free by automatically switching off when cookware is removed. Plus, a beautiful white LED digital display allows for effortless control of 19 different heat settings, and induction heating technology ensures burners quickly adjust and respond to every touch. Precision Temperature Control lets you use smart pans to dial into the exact temperatures needed to take your results to the next level, like you do in your oven. Not to mention the easy clean, smooth glass surface, which adds a sleek touch while containing spills with beveled edges.

Effortless Control and Responsiveness: 19 different heat settings and controls illuminated with white LED lights use induction technology to ensure burners quickly adjust and respond.

Easy Clean Surface: A smooth glass surface with glide touch controls and induction technology that ensures spills won't burn makes this an easy clean cooktop.

Guided Cooking: Follow along a video-guided recipe and your burners will automatically adjust time and temperature using a smart pan. Experience the joy of a perfectly cooked meal, from scallops to scrambles. Pan sold separately.

Rapid Boil: Boil water faster thanks to induction elements that immediately heat your pan, not the cooktop surface.

Precision Temperature Control: Set your burner to an exact degree, not just high, medium or low, with Precision Temperature Control. Using a smart pan, the cooktop maintains a specific temperature – from 100 to 500 degrees. Perfect for sauces, candies and frying.


| | |
| --- | --- |
| | Induction Cooking - Utilizes a powerful magnetic field to heat pots and pans directly, with very little wasted energy compared to traditional radiant heat. Cookware reaches temperature and responds to control changes quickly, more like a gas stovetop. The cooking surface cools quickly after the cookware is removed. Note that induction cooking works only with ferromagnetic cookware such as stainless steel, cast iron, or cookware specifically marked as induction ready. |
| | |
| --- | --- |
| | ADA Compliant - Certified at the time of manufacture to comply with federal guidelines for use and accessibility for users with disabilities. |