Miele CM6150BL Countertop Whole Bean Coffee Machine with OneTouch for Two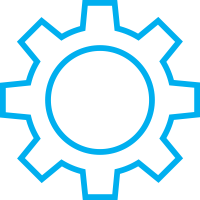 Miele
Coffee
Model 29615020USA


Black
Your Price:
$1899.00

Installation Rebate
Local Delivery: $60.00
Message/data charges may apply. Use is consent to response contact via SMS. Text STOP to stop.

Miele whole bean coffee makers are the ultimate in home coffee enjoyment. This machine has an integrated grinder and every single cup you make is freshly ground on the spot. It's just like the commercial machines used in coffee shops, but now you can have one in your home!

There are no proprietary "pods", no extra trash, and no extra operating expense. Simply load the coffee machine with water and your favorite coffee beans, and optionally milk, and it does everything for you.

This machine has premium European design and functionality. Automatic drink modes allow you to make a full array of cafe style drinks: Coffee, espresso, cappuccino, lattes, and more! With OneTouch for Two, you can make two of the same drink in one shot simultaneously. If you have a favorite mug, you can program this machine to dispense the correct proportion. Change the balance of milk to coffee, pre-brew times, everything -- just the way you like it.


| | |
| --- | --- |
| | Our 110% Price Guarantee: We promise that we have the lowest price on this product. If you find a lower advertised price from any authorized dealer of this product, after including tax (if applicable), delivery, parts, haul away, and other extras, we will discount your purchase by 110% of the difference. Some limitations do apply. Click here for details. |
| | |
| --- | --- |
| | Installation Rebate On This Item: We will reimburse you for the standard installation charge for this item, up to a maximum of 10% of your original pre-tax, pre-delivery item price, towards installation and delivery combined. If assembly is required for this item, we will reimburse you for our standard assembly charge rate under the same terms. Click here for details. |
| | |
| --- | --- |
| | AromaticSystem - More room for more taste. The brew chamber of Miele coffee machines expands when water flows in. The ground coffee is mixed very thoroughly with the water and the coffee aroma can unfold even better. You can look forward to enjoying wonderfully aromatic coffee. |
| | |
| --- | --- |
| | OneTouch and OneTouch for Two - All bean-to-cup coffee machines are equipped with the new OneTouch for Two function as well as with the already familiar OneTouch feature. This function allows you to make two delicious coffee specialities at the same time by simply touching a button. The program starts automatically. |
| | |
| --- | --- |
| | Ground Coffee Chute - A second coffee variety for individual preferences: In addition to the bean container, Miele bean-to-cup coffee machines also have a chute for ground coffee. You can use this to make a second type of coffee, e.g. decaffeinated coffee using ready ground coffee. |