Samsung Smart Home Adapter for Laundry Appliances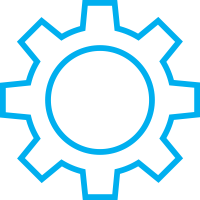 Samsung
Accessory
Model HD39J1230GW

White
Explain This.
Message/data charges may apply. Use is consent to response contact via SMS. Text STOP to stop.

The Samsung Smart Home Adapter adds Wi-Fi connectivity and smart functionality to compatible Samsung appliances. Plugs directly into the built in USB port on your appliance.

Monitor and control your laundry from anywhere! Using your smart phone or smart device, you can receive cycle end alerts or monitor remaining cycle time. Start, select, and schedule cycles from anywhere.

Compatibility is not universal; Works with select Samsung models only. Consult your product's documentation for compatibility information.

Compatible models (per manufacturer's publication): WF50K7500AV, WF50K7500AW, WF45K6500AV, WF45K6500AW, WF45K6200AZ, WF45K6200AW. DV50K7500EV, DV50K7500GV, DV50K7500EW, DV50K7500GW, DV45K6500EV, DV45K6500GV, DV45K6500EW, DV45K6500GW, DV45K6200EW, DV45K6200GW, DV45K6200EZ, DV45K6200GZ.
| | |
| --- | --- |
| | Notice - Sales of all Samsung brand products are final. Due to manufacturer policy, returns are not accepted on any Samsung product for any reason including but not limited to ordering or measurement error, defect, or damage. For all such concerns, you must contact the manufacturer directly. There are no exceptions to this policy. |