Whirlpool 4.5 cu. ft. Front Load Washer with Bulk Dispenser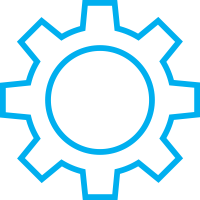 This model is currently unavailable for order. It may have been discontinued by the manufacturer, replaced by a different model, or is back ordered with no projected arrival date. This information is provided for reference purposes only.

The WFW92 by Whirlpool features the Load and Go dispenser system a bulk dispenser that can store up to 12 loads of laundry's worth of detergent at once, so you can fill it and forget it. Get your laundry done in fewer steps with this front load model that packs many convenient features.

Combine efficiency with cleaning performance. With Whirlpool's EcoBoost option, get additional efficiency without sacrificing performance. This cycle lowers water temperature but increases the tumbling action to use less energy while still delivering great cleaning. This model is Energy Star qualified, too.

The Smooth Wave stainless steel wash drum guides clothes through the wash cycle and helps protect fabrics from fraying and snags. With 4.2 cubic feet of capacity, you can wash up to three baskets of clothing in a single load! Adaptive Wash Technology keeps clothes looking newer longer (according to the manufacturer) with a wash cycle that senses and adapts wash actions, time, and temperature.

With the included 12 hour FanFresh feature, keep clothes fresh for up to 12 hours after the cycle has ended. A built in fan actives after the wash cycle is over, tumbling clothes for up to 12 hours so you can finish your laundry when you're ready. Air circulation keeps your clothing from getting musty before you have time to load it into the dryer. Plus, with the Wash and Dry cycle you can wash and also dry a small load of clothing right in the washer, without using the dryer at all! You can get tomorrow's outfit ready the night before. Perfect for sports wear, too.

With the steam clean feature, use the stain-fighting power of steam to help break down soils and penetrate into fabrics, delivering improved washing performance.


| | |
| --- | --- |
| | Energy Star Qualified - Meets federal Energy Star energy consumption guidelines at the time of manufacture. Energy Star means the lowest energy consumption and lower operating costs and utility bills! Plus, purchasing an Energy Star appliance may qualify you for a government rebate. Click here to learn more. |