KitchenAid Top Control Dishwasher with Two Racks, Self Clean Filter, Pocket Handle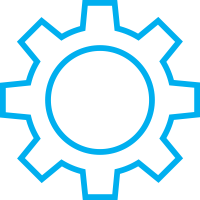 +1
More
This model is currently unavailable for order. It may have been discontinued by the manufacturer, replaced by a different model, or is back ordered with no projected arrival date. This information is provided for reference purposes only.

KitchenAid's KDPM354G is a premium top control dishwasher with an innovative pocket handle design. It has a low-profile door front without a protruding handle, which some customers prefer and also makes it easier to fit in locations where there are issues with opposing cabinet drawers or appliances. This makes room for a white LED progress indicator on the front of the unit, in addition to KitchenAid's normal premium touch controls on the top edge of the door.

This model features KitchenAid's Clean Water Wash system with highly effective filtration, and a self-cleaning filter that requires no routine maintenance. The tradeoff for this is slightly increased noise output due to the self-clean mechanism, but this model is still rated at an impressively quiet 44 dB.

You also get the premium features you would expect from KitchenAid including their SatinGlide™ rack runners on the top rack, stainless interior, four bladed wash arm, ProWash™ sensor based washing cycle, and ProDry™ drying cycle with fan assistance. This model also has the ProScrub feature, targeted jets on the lower rack designed to hit stubborn messes on a single large item such as a pot, pan, or casserole dish so you can spend less time and effort pre-scrubbing.

Both the stainless and black stainless versions of this model are also fingerprint resistant with KitchenAid's PrintProof™ finish.


| | |
| --- | --- |
| | Energy Star Qualified - Meets federal Energy Star energy consumption guidelines at the time of manufacture. Energy Star means the lowest energy consumption and lower operating costs and utility bills! Plus, purchasing an Energy Star appliance may qualify you for a government rebate. Click here to learn more. |