GE 5.2 cf. Top Load Washer with SmartDispense, Wi-Fi Connect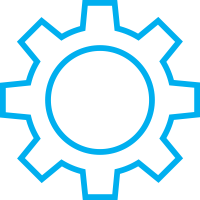 +6
More

General Electric
Washer
Model GTW840CSNWS


White
Explain This.
Message/data charges may apply. Use is consent to response contact via SMS. Text STOP to stop.

GE's GTW840 smart washer is so smart, it can even pour the detergent for you. Equipped with GE's SmartDispense detergent dispenser, it can hold up to 48 loads' worth of liquid detergent and automatically meter it out for you. It makes laundry practically effortless -- now, if only it could fold it for you, too.

GE's Power Prewash allows you to get even the most heavily soiled items perfectly clean in a sincle cycle that adds detergent, agitates, soaks, drains, and repeats the wash process. And with the built in water station, pre-treat your clothes inside the washer with an integrated water outlet that dispenses water and detergent together - or just water - all at your desired temperature.

With Quietwash, enjoy a quieter wash and reduced vibration thanks to innovative Dynamic Balancing Technology. And the GE Stain Removal Guide feature has settings to easily remove five of the most common laundry stains with preset modifications available for each wash cycle.

Deep Fill, Deep Rinse, and Extra Rinse options allow you to customize your water fill and usage levels with just the touch of a button, so you can wash your way.


| | |
| --- | --- |
| | Energy Star Qualified - Meets federal Energy Star energy consumption guidelines at the time of manufacture. Energy Star means the lowest energy consumption and lower operating costs and utility bills! |