LG LT1000PC Water Filter for Refrigerators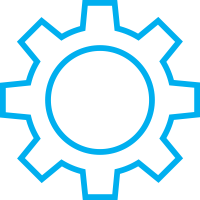 LG
Accessory
Model LT1000PC
Explain This.
Message/data charges may apply. Use is consent to response contact via SMS. Text STOP to stop.

Keeping your refrigerator in tip top shape with a brand new water filter is a smart move. By changing your water filter on a regular basis, you'll continue to reduce contaminates such as iron, particulates and chlorine in your drinking water and ice cubes. You'll notice the difference!

Replacement is recommended by the manufacturer every 6 months or 200 gallons, whichever comes first. Fits select LG french door refrigerators. Consult your product's owner's manual for the correct part number.

A manufacturer supplied list of compatible models is below:

LFXC24796D, LFXS30796D, LFCS28768S, LFXC24796S, LFXS26596M, LFXS26596S, LFXS27466S, LFXS28566, LFXS28566D, LFXS28566M, LFXS28566S, LFXS28596D, LFXS28596M, LFXS28596S, LFXS28968D, LFXS28968S, LFXS30796S, LMXC23796D, LMXC23796M, LMXC23796S, LMXS28626D, LMXS28626S, LMXS30796D, LMXS30796S, LSFXC2496D, LSFXC2496S, LSXC22396D, LSXC22396S, LSXC22436S, LSXS26336S, LSXS26396S, LFCC22426S, LFXC22526D, LFXC22596M, LMXS28596D, LMXS28596M, LMXS28596S, LRFDS3006D, LRFDS3006S, LRFVS3006D, LRFVS3006M, LRFVS3006S, LRFXC2406D, LRFXC2406S, LMXC22526D, LMXC22596D, LMXC22596M, LMXC22596S, LMXS22526S, LRMDS3006D, LRMDS3006S, LRMTC2306D, LRMTC2306M, LRMTC2306S, LRMTS3006D, LRMTS3006M, LRMTS3006S, LRVFC2406D, LRVFC2406M, LRVFC2406S.


| | |
| --- | --- |
| | Notice: Compatibility is not universal. This accessory fits specific models only. Consult your appliance's documentation for the correct part number. |