Broan HPF30 Replacement Charcoal Filter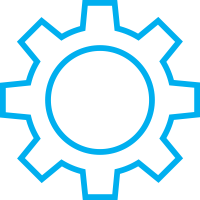 Broan
Accessory
Model HPF30
Explain This.
Message/data charges may apply. Use is consent to response contact via SMS. Text STOP to stop.

For use with Broan brand range hoods. Broan filters are made from the highest quality materials to provide the longest life possible and keep your range hood operating at peak performance.

Fits Hood Series BCDF1, BCDJ1, BCSD1, BCSEK1, BKDB1, BKDEG1, BKSH1, BPDP1, BQDD1, BQLA1, BQSJ1, CLDA1, CLDH1, CQDM1, CRDE1, CRSF1, EPLEC1, BNDF1 (Service part # S97020466).

Filter is designed with an indicator strip that will change from dotted lines to wide solid lines as a signal to replace the filter.

Refer to the Installation Guide provided with your range hood or see the FAQ section on this site for proper filter maintenance and warranty.